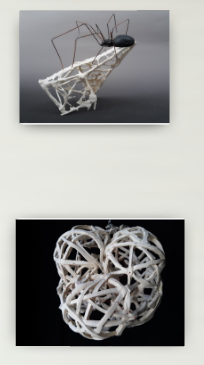 The last virtual gallery of the art department of Los Medanos College has been put online. The gallery is called Role Call and features various works by LMC faculty and staff. While COVID-19 restrictions have made it difficult to display artists' work in an in-person setting, the art department is offering the next best thing, a fully virtual gallery experience.
The gallery is hosted on a virtual gallery platform known as Kuntsmatrix, which fully emulates the gallery experience. Visitors can walk around the gallery using the arrow keys and drag the mouse to view the artwork placed on the wall.
A live virtual reception was hosted via zoom on September 30 where artists from faculty and staff had the opportunity to discuss and explain their works displayed in the gallery. Curtis Corlew, former professor of photography and graphics at LMC, was the MC of the event and introduced the artists.
The reception began with a message from LMC Gallery Director Carol Ladewig, who is responsible for bringing the Role Call Gallery into the virtual space.
"I miss the physical labor, because being able to meet the job face to face in the reality of the room you are in, I prefer that," Ladewig said, "But I think it works very well, and I I'm really happy because I think it showcases the very creative staff and art departments and very wonderful work.
The gallery presents works in many different mediums, and none stand out more than Lucy Snow, professor of sculpture and ceramics at LMC. Snow submitted three works in total and had the opportunity to talk about the creation and inspiration for his two sculptures.
"I have a lot of cave spiders around my house, and they're pretty amazing creatures when you look at them," Snow said. "And I was experimenting with porcelain pulp, which is a really interesting clay body that allows me to break a lot of rules that you would normally follow."
Another notable body of work in the gallery was that of Photoshop and photography teacher Jaime Tamrakar, who submitted a set of four photos titled "Don't Ask Any Questions". She also had the opportunity to talk about the background and composition of the photos.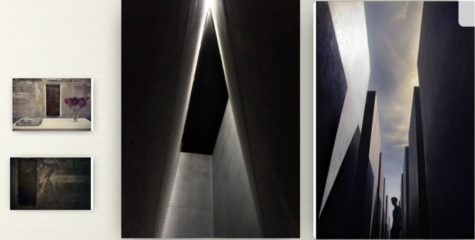 "When I was in Germany I was able to visit a lot of ancient WWII sites and it made me feel how much the state of tyranny at that time expected that aesthetic and that architecture of the places, "Tamrakar said. "I just did a little piece like, let me think about it."
The Roll Call virtual gallery will be available online until October 31. The gallery is accessible here.
Source link